Office space rental prices: what should you expect?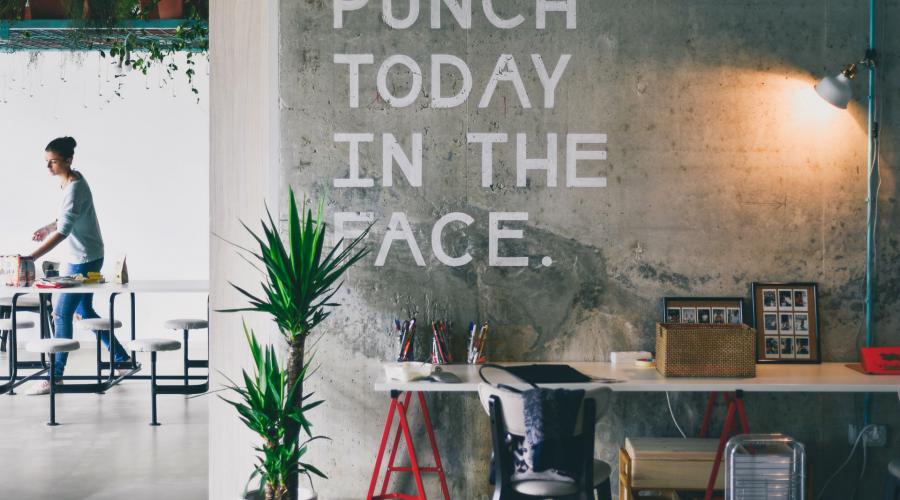 Are you looking for an office space ? Then you probably want to know what the rental prices for office space are. Unfortunately, figuring out rental prices isn't as easy as you might think. There are various reasons for this. For example, there are two different types of rental prices. A price per square meter per year and a price per workstation or office unit. This always causes confusion. Therefore, in this article, we explain what it is all about. 
Office rental rates 
The average rent per square meter in the Netherlands in 2017 was €132. However, prices can vary greatly and range from just €35 per m2 to €420 per m2. The rental price per workplace can also be very different. The cheapest flex desk is around €150,- while the most expensive price per desk (at the Zuidas in Amsterdam ) will cost you around €1000,- per month. Would you like to find out more? Then read on! 
Among other things, we discuss:  
Two types of rental rates  

Rental price per square meter 

Rental price per workplace 
Average rental prices in the Netherlands 

Factors that determine the rental price 
Two types of rental rates 
First we would like to inform you about the two types of rental rates that are used when you want to rent an office space. These are the rental prices per square meter and the rental price per workplace. These rental prices for office space can vary enormously. In the first place, since it is the price per m2 and the price per workplace, which is thus made up of several square meters. This alone already makes the comparison difficult, but there is another important factor, the level of service and handover. 
Rental price per square meter  
The rental price for an office space per square meter is usually the price in m2 per year. This price is often exclusive of VAT and service costs. Example: 
The square meter price of an office space is €99,- and the office is 200 m2. The rental price is 200 * €99,- = €19,800,- per year. The office space costs per month: €19,800 / 12 = €1,650 
This is cold rent. The total rental price is the sum of the price per m2, service costs and VAT. The actual rental price depends on various factors that we will discuss later in this article. Never heard of service costs? The service cost is the cost of the lessor's services. Examples of these services are: maintenance of the facilities, cleaning costs of the common areas, security costs, energy costs and around 5% administration costs. The service costs are usually around 30% of the total rental price. 
Conventional rent and rent in shared premises per m2 
If you rent per square meter, in most cases this will be conventional rent and/or an office in shared premises. You then (sometimes) share the entrance and canteen, but the rest of your office and facilities (like a meeting room and kitchenette) are yours and count as part of your office. You therefore need more square meters of office space if you want to have all these facilities in your own office. The price per square meter is then lower, but the number of square meters is higher. 
Usually there are still common rooms in the building, which are already included in the rental price. Sometimes these types of buildings also have large meeting rooms. Then you don't have to maintain a large meeting room in your office yourself. 
Rental price per workplace 
Per-seat pricing is most common in business centers and co-working spaces. If you rent such an office space, you can see that the price per workplace is higher when you convert it to square meters. Why? The main reason for this is that business centers and co-working spaces offer all kinds of extra services. Sometimes all inclusive, sometimes only partially and in some cases only on a usage basis. The differences are also big, which further complicates the comparison. 
"To be able to compare, look at which services are offered and which are included in the rental price." 
Possible services for renting a workplace:  
Rent including furniture 

Reception facilities 

To press 

Internet and telephone costs 

lunch opportunities 

Meeting and presentation rooms 

PA Services for Renters 

use of the common areas 

cleaning 

kindergarten  
The price per workstation is €250 per month and you rent 10 workstations. The rental price is €250,- * 10 = €2,500,- 
Rent per job? Rent from a business center, co-working space or office concept! 
Renting an office per workplace or individual workplaces is usually possible in a business center, co-working space or office concept. You then work from one building or floor with various entrepreneurs and companies. Together they share the existing facilities. In such situations you will discover new customers and business relationships. 
Comparison of m2 and workplace rental prices is difficult 
As you can see, it is difficult to make a good comparison. Most entrepreneurs don't even bother with all these possibilities. You probably have a specific set of wants and needs and based on that it's relatively easy to make a choice.
The choice depends on a few factors, namely: 
The budget 

The duration of the contract 

Desired Services 

Own vs. shared facilities 
Do you doubt what would be best for you? Then contact one of our brokers without obligation! 
Rental price per unit (option 3 to make it even easier) 
Now that the difference between rents per square meter and workplace is clear, it is time to present a third option. Yes, there is a third way. The price per unit. Renting "small" office units is very popular, which is mainly due to the increase in self-employed entrepreneurs and small companies. The demand for such units has increased so much that landlords are adapting and offering in large quantities. 
These office units are offered for a total price per unit with or without additional services. 
Factors rental price 
As you have already read, rental prices can vary greatly. This is influenced by various factors. It is possible for office rents to be as low as 35 euros per square meter per year, while top rents in a city like Amsterdam can be as high as 420 euros per square meter per year. Therefore, below you will find a short list of the most important factors that play a role in the rental price of an office.  
Rental period/ flexibility 

Format 

Location 

Facilities in the area 

Reachability 

Facilities 

Lessor Services 

Parking spaces 

The floor 

Facade advertising 
Of course, this is not an exhaustive list and several factors come into play. However, these factors largely determine your rental price. So if you choose a short rental period, a AAA location with good accessibility and parking, lots of services and facilities, then you can expect a high rental price. So keep these factors in mind, determine your priorities and decide on the most suitable office space!