Subletting offices in Paris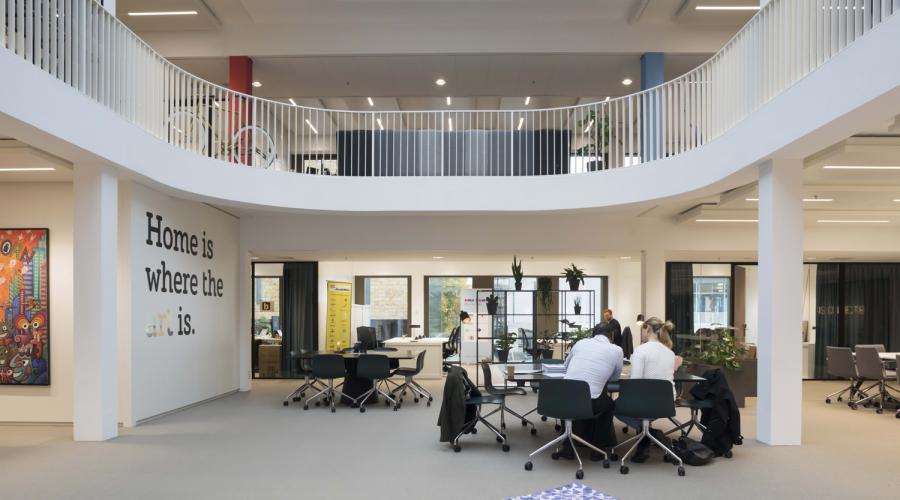 Do you have a surplus of office space or are you looking to rent an office in one of the capital's popular districts? In both cases subletting can be the ideal solution. Indeed, it is possible to rent your surplus space or to sublet premises from another company. Does this seem interesting to you? Read our article below to find out all about subletting. 
1- What is subletting? 
Subletting is when a third party enters into the rental contract: the subtenant. In this inter-party relationship, the company that is the tenant of the premises sublets part of its workspace and thus becomes the lessor without necessarily owning the premises.   
There are two options for subletting an office: partial or total sublease. In the first case, the lessor sublets part of the premises in order to optimise space and reduce costs. In the second case, you rent the entire premises.   
2- Subletting your offices   
Are your premises too big? Would an additional income be welcome? Have your staff numbers been reduced?  Companies often have unused space that costs money. The solution? You guessed it: subletting. It is the ideal solution to optimise your available space.   
Of course, subletting makes sense, but be aware that it is not always possible. There are a number of things to consider and steps to take before you do so. Flexas can guide you through the process. Below you will find everything you need to know about subletting, including the rules to follow, what to consider and the advantages and disadvantages.  
The reasons for subletting.  
There are many reasons for subletting, both partial and total. Here is a list of the main reasons.  
Business development: A company can grow very quickly. This is certainly what its management wants, but it may mean that its premises are too small. So the company has to find new premises. However, it is possible that the lease will remain in force for a year or more and that it would be too expensive to terminate. So subletting is a solution.  
Moving: A company may have to move. Whatever the reason, the lease contract does not disappear. So what to do? There are only two solutions: either break the lease, which can be expensive, or sublet your office.  
Downsizing: In the event of a downturn in business or a declining market, a company often needs to downsize. In order to reduce costs while giving themselves a chance to rebound, many companies choose to sublet their excess space.  
Filing for bankruptcy. If a company goes bankrupt, it still owes the lessor many costs. In order to avoid these costs the best choice may be to sublet the offices.  
Mergers and Acquisitions: A merger or acquisition of a company does not necessarily require leaving the premises. However, for financial reasons, leaving and subletting your premises should always be an option.  
Subletting in steps    
Step 1: Check your lease agreement for subletting clauses.  
Step 2: Inform your landlord of your intention to sublet the premises.  
Step 3: Contact an online broker such as Flexas.com to find you tenants.  
Step 4: Visit the premises with potential tenants and make sure they are creditworthy.  
Step 5: Agree on the terms of the lease.  
Step 6: Put a lease agreement in place.  
It is always a good idea to check whether your neighbours want more space. If so, this is definitely the best solution.  
It goes without saying that both the landlord and the authorities have a say.
Rules and conditions for subletting  
Subletting may seem like a good idea when you have excess space, but it does not necessarily mean that you can organise it yourself. Indeed, subletting involves rules and conditions and compliance with existing contracts  
Firstly, it is important to check and respect your existing lease agreement. Some landlords have a habit of including clauses in their leases prohibiting subletting of their premises. If this is the case, subletting is of course not an option. However, the majority of landlords do not include such clauses. Thus, either the lease contract stipulates that subletting is possible or, in the majority of cases, the lease contract does not mention the subject at all. In both cases, subletting will be possible but you will need to notify the landlords of your intentions in writing.  
At this stage it is important to note that a sublet will not affect your relationship with the landlord.
Image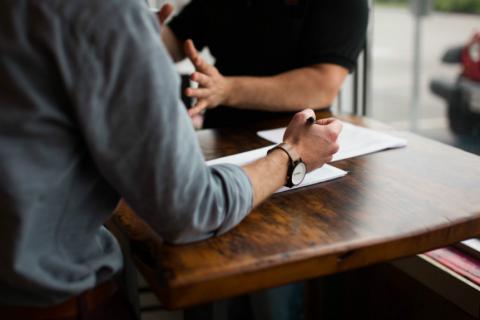 The sub-letting contract  
Once the landlord's permission has been received, a sublease agreement must be drawn up. This should at least stipulate the following points:   
The parties involved.  

Information about the original lease.  

The rent.  

Details of charges and other costs.  

The security deposit.  

Notice from the landlord.  

Insurance.  

The state of the premises.  

The duration of the sublease (maximum 36 months).  

The obligations of each party.  

Any other points in the contract.  

Applicable law.  
In the event that the entire office is sublet, the subtenant must be informed of any agreements and obligations between the original landlord and tenant.   
Advantages 
As stated earlier, there are many advantages to subletting, especially if it is partial.  
If your business is growing rapidly, you may need a much larger workspace than you currently require; allowing you to grow into the new space rather than moving every year.   

Of course, the biggest advantage is the cost ; subletting can reduce costs. 
Disadvantages 
Despite all the advantages, you should always keep in mind the negative aspects of subletting your offices.  
You are responsible for your sub-tenants and you have to manage them.  

If there is a conflict, you cannot separate from the sub-tenants before the end of the sub-lease  
You are responsible for the maintenance of the premises.  
The biggest risk is not informing your landlord of the sublet. This can lead to your lease being cancelled and heavy penalties being charged.  
Image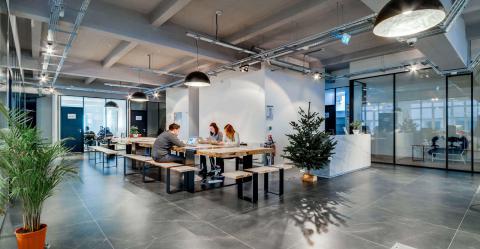 3. Subletting from the perspective of the subtenant 
Subletting an office from a third party 
So far we have discussed subletting from the landlord's point of view but there are also many advantages from the subtenant's point of view. Indeed, it can be the perfect opportunity to rent a nice office in an otherwise too popular area. But subletting an office also has its drawbacks. That's why you need to be very flexible and ready to move in case you don't like the sublet.  
Below we explain everything you need to know about subletting office space.  
The advantages of subletting   
Economic advantages: 
The price is undoubtedly the main advantage. Indeed, as the costs are shared, the rent is generally cheaper than the average.  
Ease  
Finding the right premises is not easy when starting a business. Many landlords have doubts about the creditworthiness of a start-up and prices are often exorbitant. Subletting is therefore an ideal solution, allowing you to set up in excellent premises for a lower rent.  
Fewer obligations  
There are many obligations and responsibilities associated with a traditional lease. While a sublease also comes with its own legal obligations, these are much less complex and many responsibilities are not transferable to the subletter unless the subletter rents the entire premises. It should always be remembered that the rights of the primary tenant are not transferable; such as the renewal of the lease.  
Ease of use  
Les locaux étants déjà aménagés, il ne vous reste plus qu'à vous installer. Venez avec vos employés et vos ordinateurs et vous êtes prêt à travailler sans faire de travaux d'installation. 
Premises and services  
When you sublet premises, you can always negotiate which parts and services of the building you have access to. For example, security, printers and even gyms.  
Networking
Subletting also gives you the opportunity to network with the other business(es) in the premises, allowing you to expand your network. 
The disadvantages 
So does subletting only have advantages?  Of course not. In fact, there are certain disadvantages to subletting another company's premises. Here are the main disadvantages:  
Be prepared to move
When you sublet an office, you have to be flexible. Many sublease agreements are for a few months or one or two years. In both cases, you will need to move out once the lease is up. Either you will have to take over the leases at full cost, or the landlord will not accept the renewal of the contract. 
Beware of dubious contracts
If the company subletting its premises has negotiated a bad lease with the owner of the premises, it may try to transfer some of the terms into the sublease agreement. So it is always wise to have the contract checked by a lawyer.   
Very little or no privacy  
When you sublet part of a workspace, there are few cases where you have your own offices or even a separation between your space and that of other subtenants or the company subletting the premises. So you have little privacy.  
Maintenance   
Although you are not responsible for the maintenance of the premises, you are dependent on a third party (the company subletting the premises).  This can be time-consuming and sometimes cause conflict.  
4. Subletting in Paris 
Subletting company premises in Paris
It is true that subletting premises is not for everyone. But in Paris, there is a real shortage of office space and subletting can be a solution. Indeed, the vacancy rate is extremely low and prices are rising more and more each year. Many companies are therefore forced to move to the outskirts of the city, not by choice but by obligation.  
This is why subletting can be the ideal solution. It offers the possibility of setting up premises in an area that would otherwise be inaccessible or unaffordable. However, you should bear in mind that this is only a temporary solution.
Subletting part of your premises in Paris 
Companies subletting their premises in popular areas are also undergoing changes. Indeed, this subletting is often the result of a downsizing, a move or another reason mentioned in this article. Finding a smaller office is not always ideal, but it is important to reduce costs. Subletting is therefore the ideal solution.  
In any case, subletting your premises in Paris is not easy. Indeed, many companies are looking, but how do you find them? Flexas.com can play a crucial role. Indeed, we receive requests every day from companies looking for premises. You can entrust us with the task of finding sub-tenants for you either by putting your premises on our website or by sending us an email. Our office experts will find you the ideal tenants.