Types of office space layouts you need to know about
Offices exist in a variety of styles and sizes. When searching for office space, one should think about the many types of office space layouts that are available so that you can determine the layout that matches your needs. Here is an outline of some of the most popular office spaces available: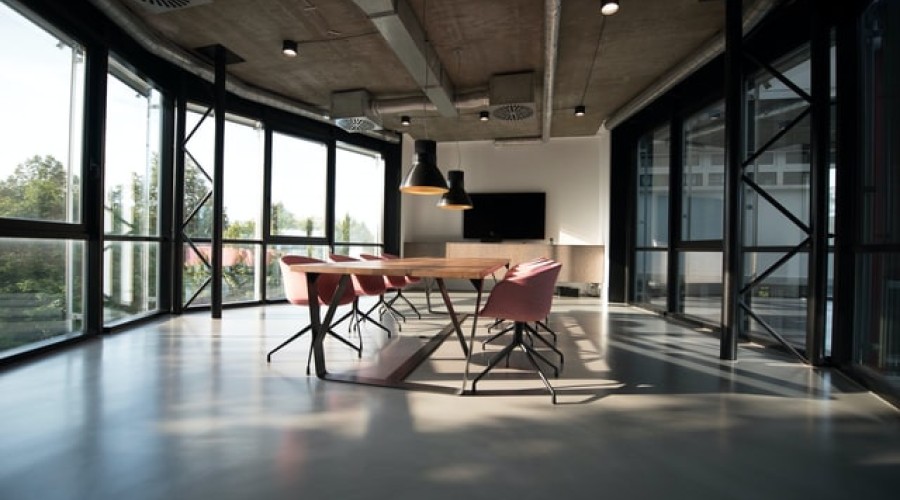 Traditional Office Space layout
Image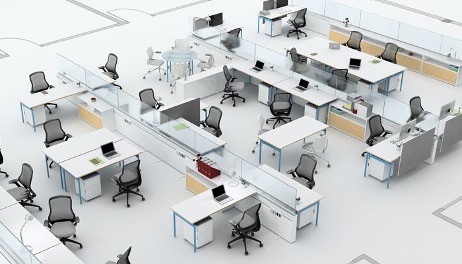 The traditional office space plan is usually most suitable for companies within the financial sector, investment firms, and legal companies. In traditional office environments, employees usually have quiet, private rooms to work with clients and discuss private information, as well as communal, shared spaces for collaborative work. The following are typical aspects of a conventional office:  
Reception,  
Conference room,  
Private offices,  
Break area.  
A multi-year lease is required for most traditional office locations (the industry standard is around 3-5 years). As a result, if you want to stay in the area for future years, this type of space is an excellent choice! 
Check out this beautiful office space with a traditional type of layout available at Flexas.com - Office space for rent: Jacob Bontiusplaats 9, Amsterdam for more, visit our website! 
Creative Office Space layout 
Image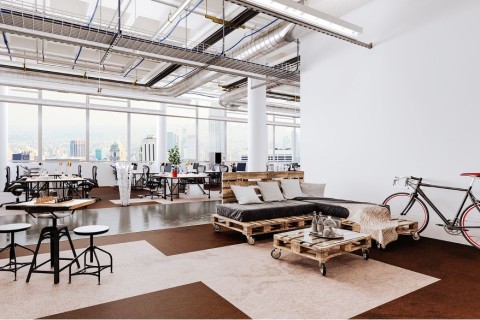 Recently, the term 'creative office space' has evolved to mean 'open-plan office space', which may be traditional or coworking. Creative office space plans share a few similar characteristics, despite their varying designs and layouts:  
High ceilings,  
Ceiling to floor windows,  
Wooden flooring,  
Break out areas,  
Less private offices and partitions,  
Glass features.  
Creative office spaces create better transparency, communication, and cooperation between employees, management, and authority with fewer boundaries between departments and desks. 
Check out this beautiful office space with a creative type of layout available at Flexas.com - Office space for rent: Vijzelstraat 66, Amsterdam for more, visit our website! 
Coworking Office Space layout
Image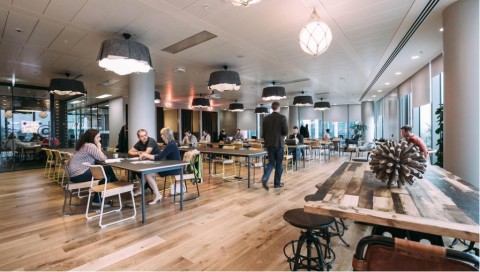 The co-working space is another office environment that has grown in popularity over time. This sort of office space attempts to provide flexibility to small enterprises that are just getting started. This office space layout is the most popular between start-ups, scale-ups and small businesses that need a workplace. They can easily hire as many workstations as they desire.  
Every coworking space will always provide the necessities, such as Wi-Fi, printers, and a conference room.  Some will also serve tea, coffee, and snacks. Some will have start-up tools available to you, such as digital assets and even coaches and advisers. Furthermore, common amenity appliances are available in these areas.  
Coworking facilities generally encourage social contact between residents through scheduled events, group meetings, and happy hours, in addition to the flexible leasing terms and collaborative work environment.  
Check out this beautiful office space with a co-working type of layout available at Flexas.com - Office space for rent: Fred. Roeskestraat 115, Amsterdam for more, visit our website! 
Open Space Layout 
Image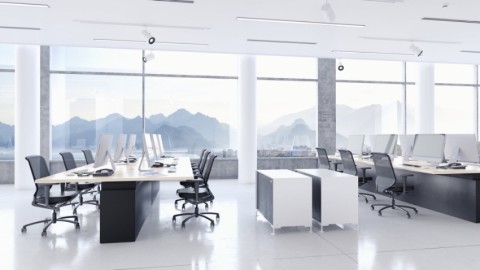 One of the most extensively utilised layout styles in the world is the open plan design. This structure, which is popular among creative enterprises, tech start-ups, and even large expanding organisations, emphasizes open space than the more standard cubical form. Which has a single table that is shared by all personnel, with little or no dividers.
This makes it an excellent choice for improving workplace communication and cooperation. This office space layout is ideal for fast-paced offices with frequent interaction between staff and clients. 
Cubicle Office Space Layout 
Image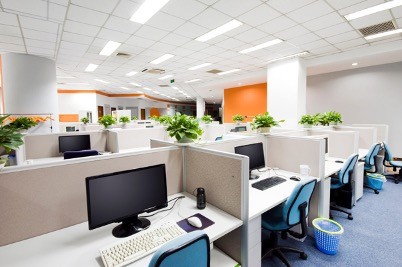 The Cubicle plan has partition walls on three sides that surround the tables, giving it a squarish or "cubicle" form. They may be in either a quad or a row configuration and require a lot of office space. This office space layout is ideal for offices that require greater seclusion and concentration. 
Check out this beautiful office space with a team cubical type of layout available at Flexas.com - Office space for rent: Tt. Vasumweg 122-2, Amsterdam for more, visit our website! 
Team Cluster Office Space Layout
Image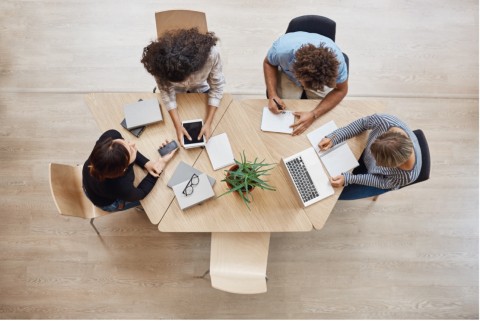 A team-based office layout is built on the design of team clusters and creates zones to facilitate communication and workflow. This office space layout is ideal for businesses that rely largely on employee engagement, meetings, or conversations.
Check out this beautiful office space with a team cluster type of layout available at Flexas.com - Office space for rent: Stationsplein 90, Utrecht for more, visit our website!
Hybrid Office Space Layout 
Image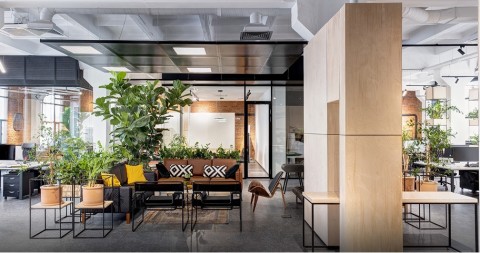 The Hybrid Office Layout is the most adaptable one, combining different parts of previous types of office space layouts to create a hybrid one. It's the most recent of all the office layout types, and it offers a balanced answer to the disadvantages of open plan offices and cubicles.  
You may mix and match different sorts of workplace surroundings to create a more adaptable office area by employing this design. You may, for example, mix several cubicles, co-working, and open-plan rooms to create a unique workplace design. This office space layout is ideal for offices with a fast-paced work environment. 
Check out this beautiful office space with a team cluster type of layout available at Flexas.com - Office space for rent: Daalsesingel 51, Utrecht, for more, visit our website! 
What is building classification and its types
The grading system's goal is to enable standardization of discussion about office markets, including specific buildings, and to encourage reporting of office market circumstances that differ between classes.
For comparative reasons, office space is classified into three types based on one of two criteria: metropolitan or international. These classifications constitute a subjective quality ranking of buildings, indicating each building's competitive potential to attract comparable sorts of tenants.
Comparable indicators:
•    Rent, 
•    Building finishes, 
•    System standards and efficiency, 
•    Building amenities, 
•    Location/accessibility, 
•    Market perception. 
There are two types of building classifications that are used in this industry. The metropolitan basis, that is intended for use inside an office space market. Secondly, the international base, which is intended for use primarily by investors across many metropolitan areas.
It is critical for an investor or a tenant to understand how commercial buildings are categorized in order to find the ideal space to serve their expanding business. 
Some significant criteria influencing building classifications are: 
• Submarket or building location;
• Rental rates in a building's submarket;
• The materials and procedures employed in the initial construction and/or ongoing renovations;
• Building maintenance and services.
According to the Building Owners and Managers Association (BOMA), a building may be classified into three types:  Classes A, B, and C.
 
Metropolitan Base
Class A 
These buildings are the best-in-class in their respective markets. They are often the most attractive structures with the best architecture, as well as having high-quality infrastructure. Class A structures are also well-located, easily accessible, and well-managed. Consequently, they can attract the best renters while simultaneously demanding the highest rents. 
Class B 
These buildings are often older, yet they still have competent management and tenants. Significant investors frequently target these buildings as opportunities since well-located Class B buildings may be renovated to Class A status with enhancements to the exterior and common areas. In general, Class B buildings should not be functionally outdated and should be carefully maintained. 
Class C 
These are older buildings (typically more than 20 years old) that are in less attractive regions and need rehabilitation. These constructions are the least appealing in terms of design, and their infrastructure and technology are outdated. Class C buildings, as a result, have the lowest rent prices, take the longest to lease, and frequently require renovation. 
International Base 
Investment 
Investment quality properties are those that are one-of-a-kind in terms of their location in the world's best metropolitan markets, their design and construction quality, the stability of the tenants and tenant markets that they represent, and the exceptional building management that oversees operating and maintaining them. These properties are leaders not just in their respective metropolitan regions, but also in the global investment community. 
Institutional 
Institutional grade properties, as the name implies, are those of sufficient size to attract the attention of significant local or international investors. They are usually very large spaces. They may not be in central locations, but they will generally have a steady tenant base. 
Speculative 
Speculative properties are often built-in accordance with prevailing design norms at the time of construction, but without the use of unusual materials or building methods.  The design and construction of these properties emphasize functionality, in contrast with aesthetics or image. Speculative assets must be quite large to attract national or international attention, while minimum size requirements are lower for buildings located in leading office markets. They are frequently occupied by a number of tenants. 
Types of office space layout: conclusion 
Now that you understand different types of office layouts, what building classification is and its types, you probably already understand what kind of building and office your company would like to find. If you are looking for a commercial real estate agent to rent an office space, then you've come to the right place at Flexas.com. Searching by yourself? Use the search function to select a specific area. Or leave a search inquiry with our office specialists.  
Read more: