This office has a customer-friendly reception that welcomes your customers well and gives them a cup of coffee in advance.
This office has several meeting rooms which you can use as a tenant.
This office is 24/7 accessible
This office has high-speed fiber optic internet. 
In this office it is possible to scale up and down. This means that you can purchase more office space as you grow. It is often possible to scale up and down per month.
About this office on Transistorstraat 22
Representative office space on the second floor in Almere. The office building is characterised by its high-quality finish, comfort and a businesslike appearance.
Address
Transistorstraat 22
1322 CE Almere
Empty space | Conventional
This location offers conventional options. This means the renting of office space directly from the landlord of the building. Internally, the space can be used according to your own wishes (possibly with permission of the landlord). You will need to manage and maintain all facilities, e.g. arranging space planning and furnishing, I.T. and telephone systems, furniture, cleaning, energy bills and service costs. Conventional office space is rented for a price per square meter per year.
This location offers managed office spaces. The services provided by managed office locations varies per location. These are often unfurnished private office spaces. For more information about the managed office options within this location, please feel free to contact us.
This location provides office space with a fully functioning infrastructure, including I.T. and telephone services, furniture, utilities, etc. You are therefore able to move in immediately. You pay per person / desk on a monthly basis including costs such as heating, electricity, insurance etc. You can rent space for any period from one month to several years. Additional services such as meeting room rental, secretarial services, photocopying and I.T. assistance are usually available at extra cost. In addition to a fixed-term contract, you can also rent on a monthly basis and leave without notice or fine.
Services
What kind of services can I expect from this office?
Parking
Where to leave your car?
On private property or garage
Facilities
What makes this office space so special?
The Neighbourhood of Transistorstraat 22
All in's and out's about the area.
The office is located in the middle of the business park Almere Gooisekant. You can reach the office by car via the A6 motorway (exit 3), which connects to the A1 in the direction of Amsterdam-Amersfoort-Utrecht. Via the A27 there is a fast connection to Amersfoort-Utrecht. The building is easy to reach by bus by public transport, with connections to Almere CS (Stadsbus 2, approx. 11 minutes), Amsterdam Amstel (line 152, approx. 34 minutes) and Naarden/Bussum (line 151, approx. 19 minutes).
Look around the office.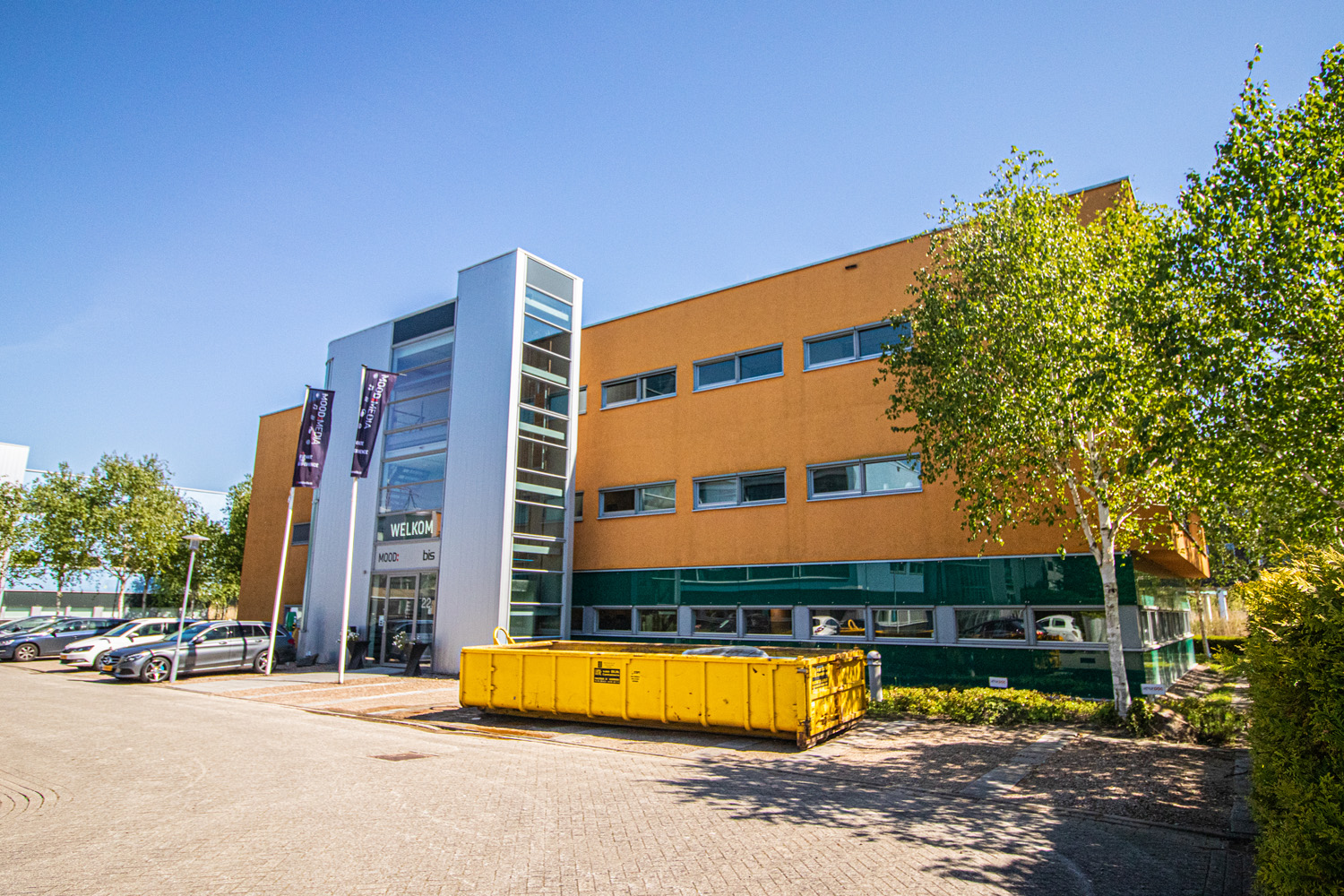 Click to view the virtual tour
Reviews about this office space
What do our customers say about Transistorstraat 22
Add new comment