This office has a customer-friendly reception that welcomes your customers well and gives them a cup of coffee in advance.
This office has several meeting rooms which you can use as a tenant.
This office is 24/7 accessible
This office has high-speed fiber optic internet. 
In this office it is possible to scale up and down. This means that you can purchase more office space as you grow. It is often possible to scale up and down per month.
About this office on Joan Muyskenweg 22
This building is located at the Amstel Business Park and is prominently visible from both the A10 and the A2 motorways. The building is located right next to the four-star Mercure hotel and has been thoroughly refurbished. On the ground floor you will find newly built facilities such as a coffee shop, an atmospheric restaurant, conference facilities and a lobby with tall bookcases. Much attention has been paid to the interior. The design of the floorplan is a combination of open communal areas and spacious yet drawn enclosed spaces. The overall design is sleek and modern with a variety of bright colors.
Address
Joan Muyskenweg 22
1096 CJ Amsterdam
Empty space | Conventional
This location offers conventional options. This means the renting of office space directly from the landlord of the building. Internally, the space can be used according to your own wishes (possibly with permission of the landlord). You will need to manage and maintain all facilities, e.g. arranging space planning and furnishing, I.T. and telephone systems, furniture, cleaning, energy bills and service costs. Conventional office space is rented for a price per square meter per year.
Services
What kind of services can I expect from this office?
Parking
Where to leave your car?
On private property or garage
Facilities
What makes this office space so special?
Accessibility
How to get to this office space.
Subway Overamstel [ 3 mins walk ]
Train Amsterdam Amstel [ 27 mins walk ]
Bus Amsterdam, Station Spaklerweg [ 14 mins walk ]
The Neighbourhood of Joan Muyskenweg 22
All in's and out's about the area.
In the surrounding area offices from companies such Ako, Delta Lloyd, Audax, Colt Telecom and MCI Worldcom can be found. Within about 10 minutes you can reach the center of Amsterdam. Here, as well as at the Amstel Business Park you will find are plenty of thoughtful amenities.
The property is easily accessible via the A2 and A10 motorways. Beside the on-site parking there is also a large public car park where visitors and staff can park for free. The property is also easy to access by public transport. You can reach the office quickly with the 51, 53 and 54 underground train. The stops for these lines are located right around the corner from the office.
Look around the office.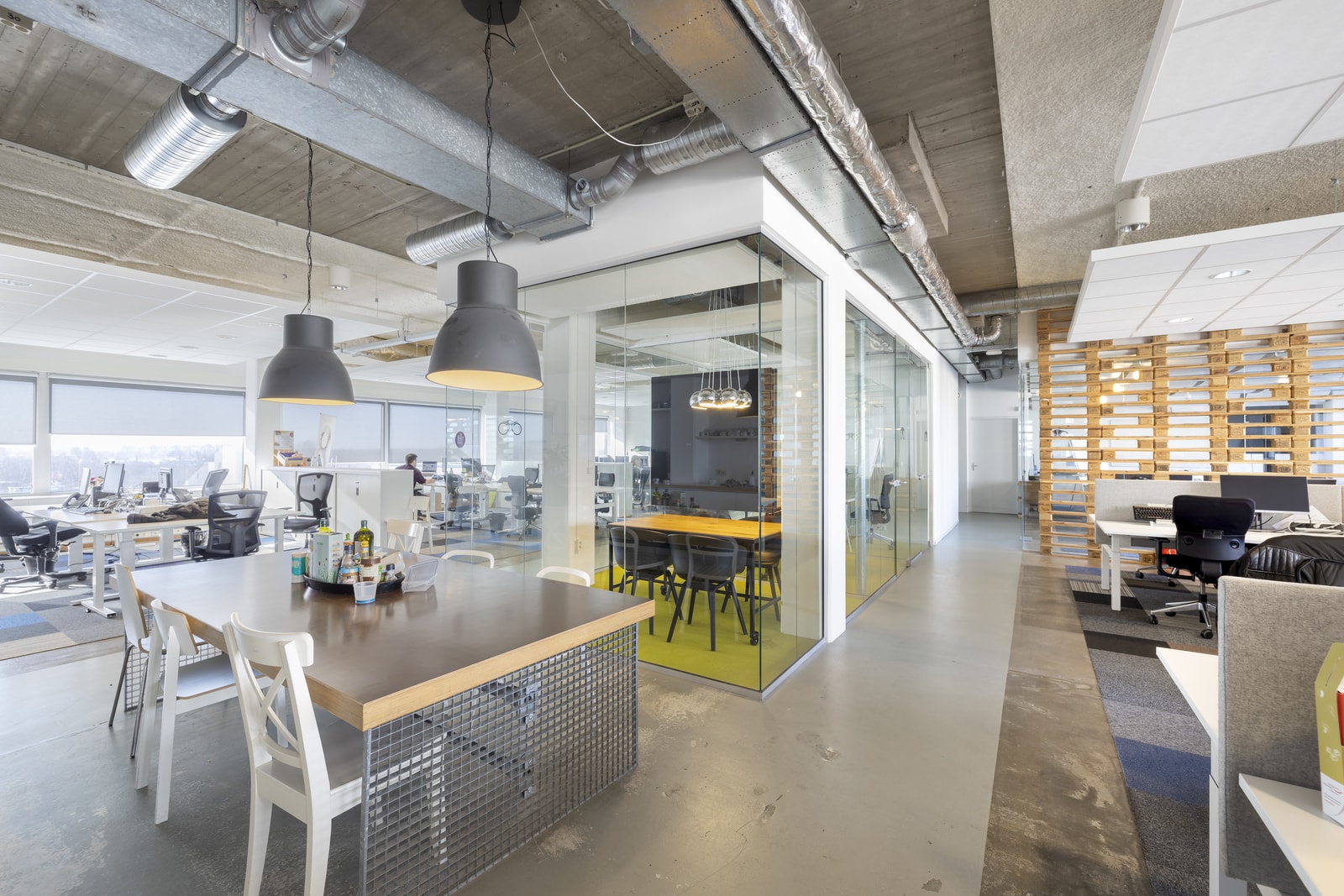 Click to view the virtual tour
Reviews about this office space
What do our customers say about Joan Muyskenweg 22
07 May 2020
Goede uitstraling ondanks Corona
24 July 2016
Begane grond heeft veel te bieden, de omgeving is weinig inspirerend (er zijn wel veel plannen voor het gebied). Er is nog maar weinig ruimte in het gebouw beschikbaar, dus niet veel uitbreidmogelijkheden.
01 June 2016
Fantastisch kantoor, heel erg leuk! We hopen dat er nog genoeg plek is momenteel!
16 May 2016
De entree is super mooi en de kantoren zijn prima.
24 January 2016
Deze locatie heeft een erg mooie begane grond en een leuke atmosfeer!
09 November 2015
Fantastische inrichting, ideaal om meteen te beginnen
Add new comment