Highlights
Give clients a warm welcome
Multiple rentable meeting rooms
24-hour access to offices
Super fast fibre optic internet
About the office space on Aert van Nesstraat 45
Office space for rent in Rotterdam on the Aert van Nesstraat. The building is located between the Coolsingel and Lijnbaan, making it easy to walk to various catering establishments. In the area there are several companies operating in the field of law, legal services and administration. When you enter the office building you will immediately receive a warm welcome from the reception desk. There is also a company restaurant and various meeting facilities.  
In this office building office space can be rented from 60 m2. The office building is well cared for and very representative. The spaces are equipped with insulating glazing, cable ducts for telephone, data and electrical cabling, WiFi and ceiling system with lighting fixtures. The offices can also be completely furnished according to your own wishes.
Location and accessibility
Nearest public transport
Subway Rotterdam Centraal [ 13 mins walk ]
Train Rotterdam Central [ 11 mins walk ]
Parking
On private property or garage
Address
Aert van Nesstraat 45 3012CA Rotterdam
About the area
The office is located at Aert van Nesstraat 45 in the center of Rotterdam.  Because of its location in the shopping area there are many stores and eateries near the office. A perfect place to get coffee or lunch with clients or colleagues. 
The accessibility of the office building is very good. You can easily reach the office by car from Blaak, Schiekade, Maasboulevard and the Maastunnel railway line. Parking is available in the parking lot under the building with a parking availability ratio of 1:70. Accessibility by public transportation is also excellent. Rotterdam Central Station is a five-minute walk away and the Beurs metro station is right in front of the building.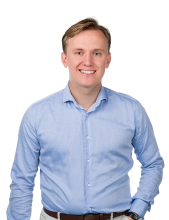 We know better than anyone that finding an office is not an easy job. We are there for you and personally assist you throughout your search.
What tenants and visitors say about this office
Add new comment