5 tips for saving costs on your office space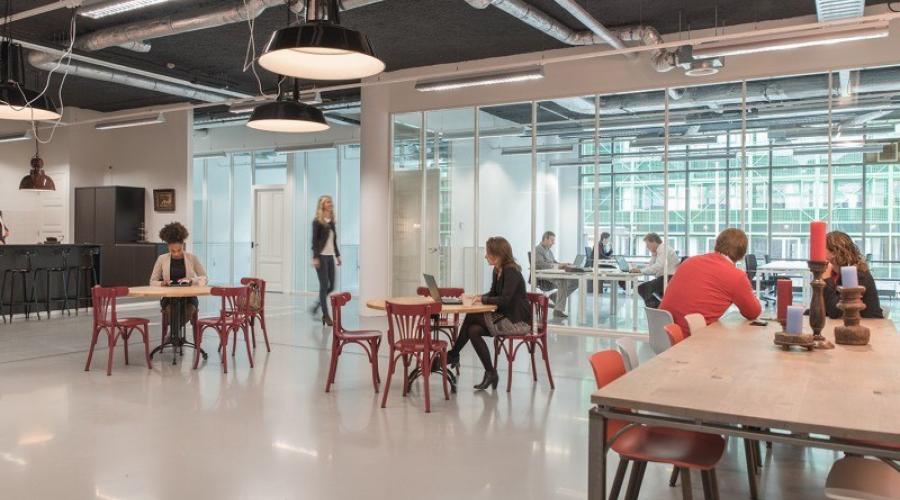 Your office is the right place to start if you're looking for methods to reduce costs and save money while navigating during these difficult and uncertain times. After staff costs, accommodation costs are generally a company's biggest expense. Indeed, renting an office space is a significant investment, but it does not have to cost you a fortune every month. Here are 5 tips from experts on how to save money when renting an office space. 
1. Choose a location just outside the ring road or outside the city centre 
It's might seem obvious, but is still crucial to consider: municipalities like Amstelveen and Capelle aan den IJssel are cheaper than the big cities as Amsterdam and Rotterdam. In both Amsterdam and Rotterdam, we see many companies wanting to rent an office space in the city centre but don't have the budget for it. Hence, you should always ask yourself whether renting an office space in the city centre is worth it in terms of rental costs. There are a number of questions to keep in mind, such as: 
How do you and your employees travel to the office? By public transport? Look for a location close to a public transport stop or station! In Rotterdam, for example, all Intercity trains stop at Rotterdam Alexander station. This is an increasingly trendy area, and in terms of rent it is much cheaper than the city centre. 
By car? Consider a location near the highway! A good example is Amsterdam Sloterdijk, a highway location (just) outside the Amsterdam ring road, which is up to 25% cheaper than inside the ring road. 
2. Make the most out of the square metres 
Think carefully about how much space you really need, so that you don't rent square metres you will not use. Companies looking for 100 m2 for four people are anything but the exception. You should ask yourself the following questions. will 30 m2 sufficient? How many square metres of office space do we need? 10 square metres can accommodate a desk, desk chair, filing cabinet, waste bin and plant. In short, enough space for one person. Depending on how much freedom of movement you want, 7 square metres can be enough.  
Also determine whether it is wise to rent your own meeting room. Many landlords will give you a number of credits per month with which you can use the general meeting rooms. This is a smart option that can save you approximately 500 euros per month. Besides that, for small entrepreneurs or freelancers, a coworking location can be ideal. A workplace in such open spaces can sometimes be 50 percent cheaper than a workplace in your own office. With flexible workspaces, you rent a workplace in a shared space and can make use of the available facilities such as internet, office furniture and the coffee and tea corner. 
3. Choose less flexibility 
In general, flexibility is very pleasant for you as a tenant, but the landlord passes on this uncertainty in higher rental costs. The trick is to find the best balance between flexibility and rental costs. The rental period is of great influence here. Ask yourself these 2 questions: 
1: How likely is it that you will leave your current office within two or three years?  
Is that chance small? Then don't opt for unnecessary flexibility. The more flexible the lease, the higher the rent. Is there a significant chance that you will move within three years? Then consider that in this case a one-year lease is usually the optimum between the lowest rent and the most flexibility. 
2: Would you rather go for the lowest monthly rent or the lowest total price over a period of time? 
As a tenant, keep in mind that landlords do not like to lower the rent. This undermines the calculation models used by landlords in the real estate world. The smart alternative is to achieve one or two rent-free months based on one year's rent. Something that many landlords are happy to do so. The result? A saving of 8% to 16% on the total annual rental costs. 
For large(r) companies, it is also smart to look at any additional investments that need to be made. A five-year lease usually means that the landlord also invests in the renovation of your new office, a so-called investment contribution. These costs can sometimes reach thousands of euros, but they can be spread over several lease periods (including the lease period of any tenants after you). 
4. A rental price including additional services (full service) 
Check which costs are included and which are not. Is it an all-in rent or bare square metres? Look carefully at the structure of the rent. What is included and what is not? More and more often the rent is an all-in rent. This means the rent includes gas, water, electricity, telephone and internet costs, but also parking and meeting charges. Even coffee and lunch are often included. Therefore, you should always keep these additional costs in mind and not be drawn to low rental prices that often only include the bare rent. 
5. Avoid splurging on furniture and make a sustainable choice  
Do you absolutely have to buy furniture for your new office? Often you can rent furniture for as little as €50 a month. This is then included in the rental price. Additionally, a good point of negotiation is 'I would like to rent here but you have to give me a break on the office furniture'. The landlord prefers to receive the original rent but is often prepared to give away the furniture as an incentive. 
All-in prices are becoming more common. Of course, you pay a higher rental price, but the total cost of ownership can be considerably lower. 
To conclude, it can be said that there are many ways to reduce office costs, which requires decision-making and sometimes trade-offs, but it does not have to be an unpleasant process or one that drastically impacts your business strategy. After going over the different tips to save money on office rent, you can decide on which location, office size and rental contract optimizes your costs and suits best your company's needs. At, Flexas we are here to help you with that process. Do not hesitate to contact one of our office specialists, they are there to guide and find the best solutions for you.