6 efficient steps for a perfect onboarding checklist in 2024!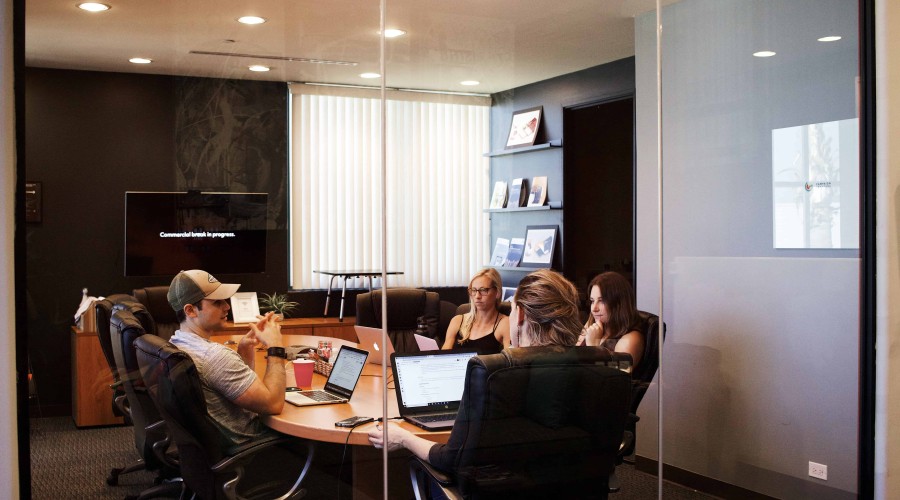 An employee onboarding checklist is a reference tool with two main goals. It ensures that a new hire is aware of what is expected of them in the first place. Second, it makes sure companies don't skip any important stages throughout an employee's initial few days, weeks, or months on the job.
Why is it crucial to have an onboarding checklist?
Usually there are two types of onboarding checklists - one checklist is for the hiring manager and human resources department. The other is for the new employee to read in order to make sure they are receiving and performing everything they require. These checklists aid in integrating workers into a company.
However, bear in mind that a good onboarding process doesn't always result from having a checklist. It is a tool that enables you to successfully acclimate a new employee to your business, its culture, and their function.
 When you recruit new staff frequently, a new hire checklist template helps to ensure consistency and saves time. Every time a new employee joins the company, it makes the onboarding process go more smoothly and effectively. Their level of involvement with the organization may be significantly impacted by this. It is really important that you have a clear onboarding plan, with an onboarding checklist to make sure the onboarding process goes smooth and effective.
Full-cycle recruiting is the first step in creating a positive onboarding experience. By immediately integrating them into the business culture, it engages workers. According to research, employees who thought their onboarding process was successful were 18x more likely to have a sense of commitment to the company. 
On the other hand, it is generally recognized that a poor onboarding process increases employee churn. How the onboarding process was handled by the employer is the primary cause of up to 68% of workers quitting their positions after just three months.
Step 1: Find new employees
Your hiring procedures should provide workers a clear understanding of the kind of person your business is looking for as well as your goals, values, culture, and workforce. Check for clarity, correctness, and tone in all your prospective employee touchpoints, including your websites, job descriptions, and interview questions. Give potential workers an assignment or exam so you can assess their abilities and they can understand your expectations for their work. 
Step 2: The initial office visit
Give readers a clear view of a typical day at your place of business. The ability to function well in the workplace has a significant daily influence on employees. Workplace compatibility may even be a good indicator of a candidate's general suitability for your business's culture and working methods. Give candidates a thorough tour of the kitchen and other areas, demonstrate the workspace and tools they will use, and basically lead them around the workplace.  
They are introduced to the group, given time to process, and invited to ask any questions they may have. You can even show the potential employee what your onboarding checklist looks like, to make sure that both the employee and employer see a good and suitable connection. 
Step 3: Send the offer letter
Express your gratitude and joy at being chosen by your rock star candidate—likely from a big list of other employers. Making a job offer shows that you appreciate your potential employee and their abilities, however you shouldn't rely just on the offer to generate interest and warmth.  
Step 4: Welcome on the first day
Get the applicant fired up while also reassuring them that their decision to take a chance on a new job was the right one. Once your applicant signs the offer letter, onboarding may begin. Give the new employee a personalized experience to make them feel appreciated and welcome. 
Making time for several one-on-one encounters with new employees on the first day can prevent it from becoming too scheduled. Start the team meeting with the activity that let everyone get to know each other to make it memorable for everyone. 
Step 5: First few weeks of orientation
Assist new hires in grasping expectations for their new positions as well as in imagining potential futures. You may achieve high employee retention if you can make new hires eager to see their future responsibilities at your business. Spending more effort during the initial weeks of employee onboarding can help lay the groundwork for their future success at your firm. 
Show your newly hired employees your onboarding checklist, so they can get a better orientation of what the company is looking for and what the new employee can expect. 
Step 6: Team building
Give new workers the chance to establish important connections. While you are unable to join in the networking and socializing of your recruit, you can provide them plenty of opportunity throughout the onboarding process to network with other employees. 
Onboarding checklist: conclusion
You should be better prepared when hiring workers and providing them with the best start possible to their careers in your company now that you are aware of the essential onboarding plan techniques and activities and when to execute them. Don't forget that after an employee begins working seriously, the onboarding process is not over. The onboarding process for new employees need to be ongoing.
Another way to get new employees that are motivated and better prepared is by renting a comforting office space. Are you looking for an office space? Flexas.com can help you find your next office! Our office specialists are always happy to help!