Sublet your office space in 5 easy steps!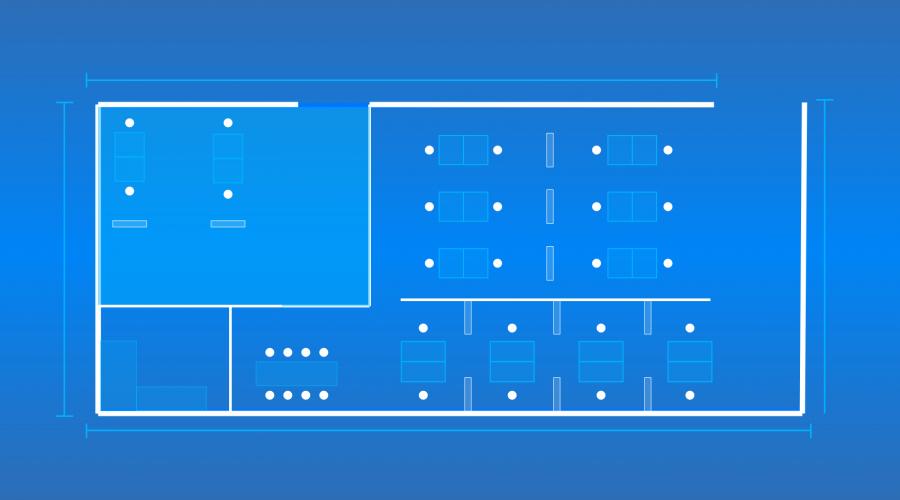 Do you have excess office space and does this negatively impact the budget? Consider subletting some of your space and generate extra income!
However, there is some information that you need to keep in mind before making your decision and we are happy to help you to make it as easy as possible.
Step 1: Subletting starts with your rental agreement!
First of all, always consult with the landlord before subletting your office space. Indeed, you need permission from your landlord and your leasing agreement needs to include a subletting clause. Your landlord has maximum 15 days to give you an answer. Once this period is exceeded, according to the law it's considered that the consent is given for the sublease.
To avoid any trouble, you will also need a commercial property solicitor to draft a subletting contractual agreement. Our Real Estate Brokers are also here to guide you so don't hesitate to give them a call or contact them by clicking here.  
Step 2: Considerations and restrictions when subleasing office space
Considerations
Before you start subleasing your office space, you need to keep in mind some considerations. For example, remember that the sublessor is responsible for the sublessee. It means that if there are damages, you will be in charge of it. Also, an important point is that the time frame of the sublet agreement has to justify the costs that come with such agreement. If you only have vacant space for one or two months, it is probably not worth the effort and costs of finding a sublessee. However, if you have vacant office space for a long period of time, it means that you're overpaying for that space and you are better off subletting it.
Restrictions
The financial health of potential sublessees is tested by the landlord. This can be a problem, because not all sublessees are in good shape.
Restrictions can vary greatly from landlord to landlord. For example, sometimes there are restrictions regarding subletting to existing tenants or potential tenants from the landlord.
Step 3: Be prepared to make the costs

If you want to rent out your office space quickly, it is important to find an expert in this field. It is quite difficult to find a sublessee for a specific size of office. Flexas.com will ladly help you with this! As an online mediator, we have tons of current searches. Moreover, it is based on 'No cure - No pay'. So, you receive free promotion of your office space on our website! Our brokerage fee is also a lot lower than other commercial real estate agents. Only if there is a signed rental agreement, we will charge you 10 percent of the first year's rent. In addition, it is possible to opt for extra exposure if you want to find a sublessee as soon as possible.
Step 4: Determine the rent and keep the momentum going!

A subtenancy situation offers the sublessee fewer advantages than renting directly from the owner. You will therefore have to apply a competitive rent. Our advice is about 15 to 20 percent below the current market value, but if you need more insight in this topic, do not hesitate to reach out to us!
Step 5: The agreement

Send the (sub)tenancy agreement to the sublessee as soon as possible. It can take a very long time before an agreement is reached on the conditions. The sooner the agreement is with the potential sublessee, the sooner you know if there are any obstacles on the road.
Although it can be difficult to find a sublessee, this step-by-step plan provides some explanation and guidance. Want to know more about subletting or need our help to find a sublessee? Please contact us. Our office space specialists are always ready to help you!
Contact us about subletting
You are convinced of the positive aspects of subletting offices and wish to rent out? Do not hesitate to contact us now and we will be happy to guide you through the process.