This office is 24/7 accessible
This office has high-speed fiber optic internet. 
In this office it is possible to scale up and down. This means that you can purchase more office space as you grow. It is often possible to scale up and down per month.
This office has a customer-friendly reception that welcomes your customers well and gives them a cup of coffee in advance.
This office has several meeting rooms which you can use as a tenant.
About this office on Kabelweg 22
This office space in Amsterdam Sloterdijk is located on the 4th floor, here a total of 367 m2 is available in units ranging from 18 m2 to 50 m2. Parking is available in front of the door.
Address
Kabelweg 22
1014 BB Amsterdam
This location offers managed office spaces. The services provided by managed office locations varies per location. These are often unfurnished private office spaces. For more information about the managed office options within this location, please feel free to contact us.
This location provides office space with a fully functioning infrastructure, including I.T. and telephone services, furniture, utilities, etc. You are therefore able to move in immediately. You pay per person / desk on a monthly basis including costs such as heating, electricity, insurance etc. You can rent space for any period from one month to several years. Additional services such as meeting room rental, secretarial services, photocopying and I.T. assistance are usually available at extra cost. In addition to a fixed-term contract, you can also rent on a monthly basis and leave without notice or fine.
Services
What kind of services can I expect from this office?
Parking
Where to leave your car?
On private property or garage
Facilities
What makes this office space so special?
Accessibility
How to get to this office space.
Train Amsterdam Sloterdijk [ 10 mins walk ]
The Neighbourhood of Kabelweg 22
All in's and out's about the area.
The Sloterdijk train station is just a 10 minute walk away, from here buses and trams depart as well. The property is also ideally accessible by car via exit S102, thanks to its location next to the A10 ring road (Coentunnel). 
Look around the office.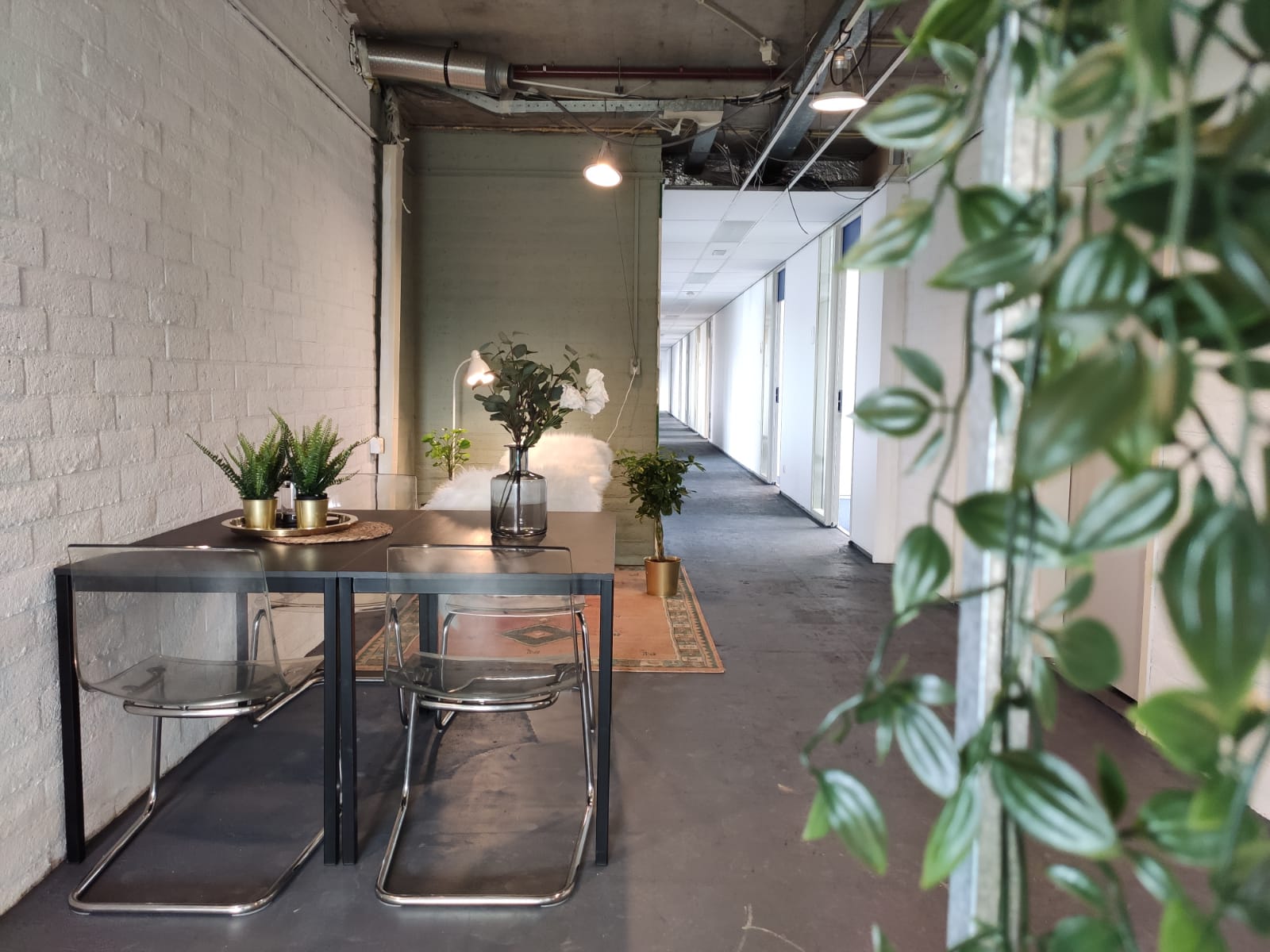 Click to view the virtual tour
Reviews about this office space
What do our customers say about Kabelweg 22
04 November 2020
Ik werd goed verwelkomt, er wordt prima aandacht aan je besteed. Ze staan open voor alle vragen!
24 August 2020
The viewing was great, with good explanation about the amenities and all questions were answered perfectly. I recommend flexas.com, they helped me to find options since beginning by email, and this specific office is in a good location and building .
22 February 2020
Ik vond het goed gaan we zijn netjes opgevangen we konden er goed uitkomen met de prijs en het kantoor beviel mij wel samen met de service
Gr
Najib
Add new comment