This office has a customer-friendly reception that welcomes your customers well and gives them a cup of coffee in advance.
This office has several meeting rooms which you can use as a tenant.
This office is 24/7 accessible
This office has high-speed fiber optic internet. 
In this office it is possible to scale up and down. This means that you can purchase more office space as you grow. It is often possible to scale up and down per month.
About this office on Keizersgracht 106
This business center in Amsterdam is very professional and has been involved in starting up over 4,000 companies over the years. The center has many advantages for the entrepreneur. It provides a business address, a full telephone answering service, fully furnished offices (no investment required) a professional appearance, highly qualified staff, the latest office equipment, fully equipped meeting rooms and broadband Internet access. All this is offered with a flexible lease and is available immediately.
Address
Keizersgracht 106
1015 CV Amsterdam
This location provides office space with a fully functioning infrastructure, including I.T. and telephone services, furniture, utilities, etc. You are therefore able to move in immediately. You pay per person / desk on a monthly basis including costs such as heating, electricity, insurance etc. You can rent space for any period from one month to several years. Additional services such as meeting room rental, secretarial services, photocopying and I.T. assistance are usually available at extra cost. In addition to a fixed-term contract, you can also rent on a monthly basis and leave without notice or fine.
Services
What kind of services can I expect from this office?
Parking
Where to leave your car?
On private property or garage
Facilities
What makes this office space so special?
Accessibility
How to get to this office space.
Subway Amsterdam Centraal [ 16 mins walk ]
Train Amsterdam Centraal [ 16 mins walk ]
Bus Amsterdam Centraal [ 16 mins walk ]
The Neighbourhood of Keizersgracht 106
All in's and out's about the area.
The business center is located at the canals in the heart of Amsterdam. The area is surrounded by beautiful canal houses that provide the real Amsterdam atmosphere. With the Jordaan area at less than 100 meters away there are restaurants and lunchrooms to be found in abundance. Moreover, the city center with all the shopping is just around the corner. This area is truly ideal for receiving clients.
The office is within walking distance of the Amsterdam Central Station, which has direct connections to Schiphol and all other parts of the Netherlands. Furthermore, there are tram and bus links nearby. The A10 is also easily reached by car within 8 to 10 minutes.
Look around the office.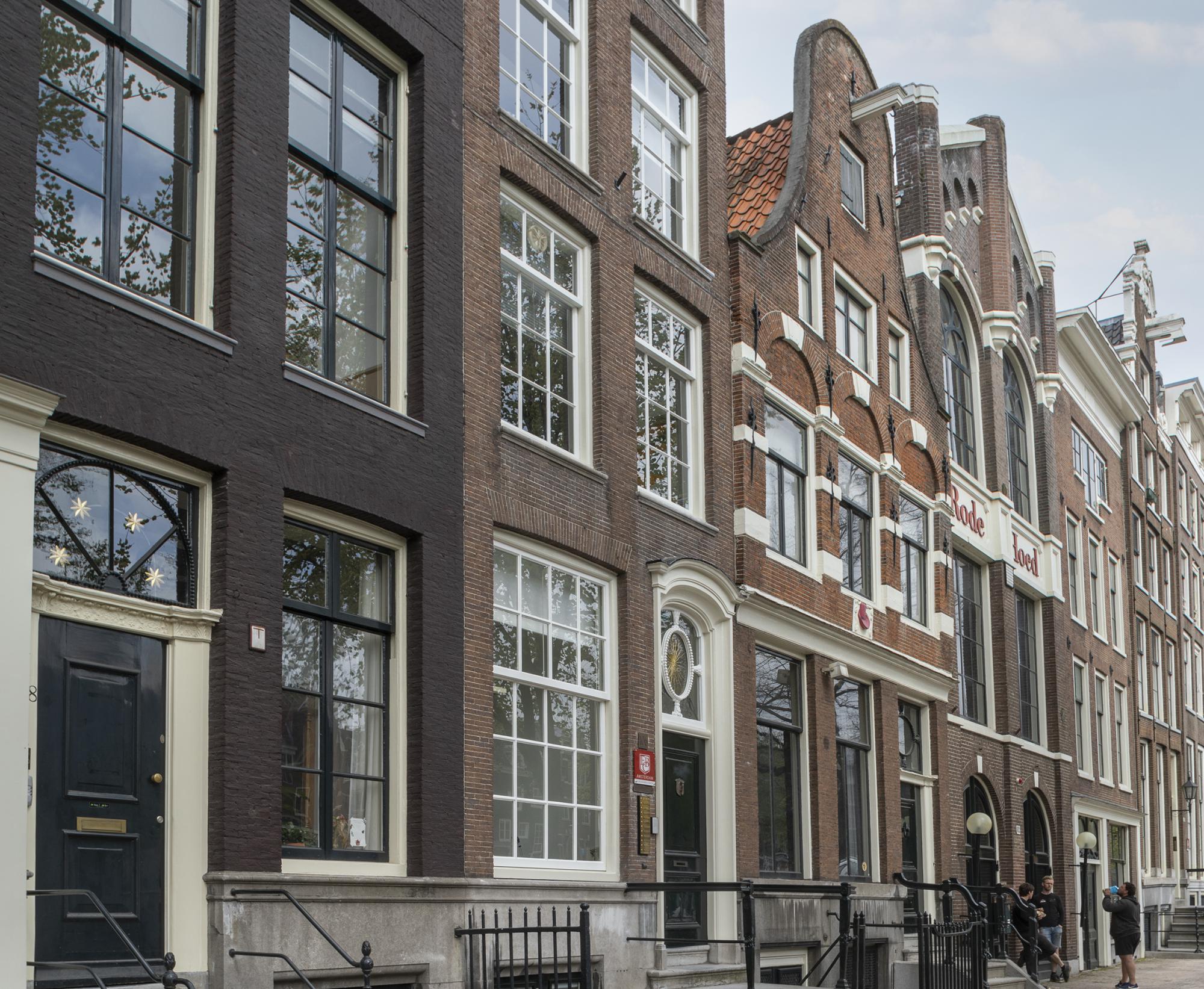 Click to view the virtual tour
Reviews about this office space
What do our customers say about Keizersgracht 106
15 September 2021
Mooi ontvangst en heel netjes, prachtige locatie. Kantoren zijn mooi Ingericht. Alleen vind ik dat er te veel dingen En diensten exclusief worden aangeboden waardoor ik gevoel van ontzorgen mis. Koffiepads betalen per pad...
Add new comment