This office has a customer-friendly reception that welcomes your customers well and gives them a cup of coffee in advance.
This office has several meeting rooms which you can use as a tenant.
This office is 24/7 accessible
This office has high-speed fiber optic internet. 
About this office on Piet Heinkade 55
This office space is situated in the UP Building and has several offices and workplaces. The office is located on the IJ, near the central station. Inside you will find modern furnishings and extensive facilities to provide you with all comforts. This is an international office location with lots of activity. The office has been developed to the highest standards of durability and has a great atmosphere. There are large work spaces and inspiring views over the IJ and the city of Amsterdam. This is the ideal location for professionals who like to work in an urban environment and who believe that the office is more than just a workplace.
Address
Piet Heinkade 55
1019 GM Amsterdam
This location provides office space with a fully functioning infrastructure, including I.T. and telephone services, furniture, utilities, etc. You are therefore able to move in immediately. You pay per person / desk on a monthly basis including costs such as heating, electricity, insurance etc. You can rent space for any period from one month to several years. Additional services such as meeting room rental, secretarial services, photocopying and I.T. assistance are usually available at extra cost. In addition to a fixed-term contract, you can also rent on a monthly basis and leave without notice or fine.
Services
What kind of services can I expect from this office?
Parking
Where to leave your car?
On private property or garage
Facilities
What makes this office space so special?
Accessibility
How to get to this office space.
Subway Amsterdam Centraal [ 17 mins walk ]
Train Amsterdam Centraal [ 17 mins walk ]
Bus Amsterdam Centraal [ 17 mins walk ]
The Neighbourhood of Piet Heinkade 55
All in's and out's about the area.
This is the ideal location for entrepreneurs who want to work in an inspiring environment in the center of the capital. Near the property there are various cultural hotspots present. From the office, which is located next to the Passenger Terminal, you look out over Amsterdam and down on the many passing cruise ships. In the vicinity you will find several hotels and restaurants including Jamie Oliver's Fifteen.
The building enjoys excellent accessibility. By car you reach the office via the A10 (exit Zeeburg) and Piet Hein tunnel. With public transport you can reach the office by tram 26 or bus 48. Both are direct connections to the Central Station, but you can also take a 10-minute walk everywhere.
Look around the office.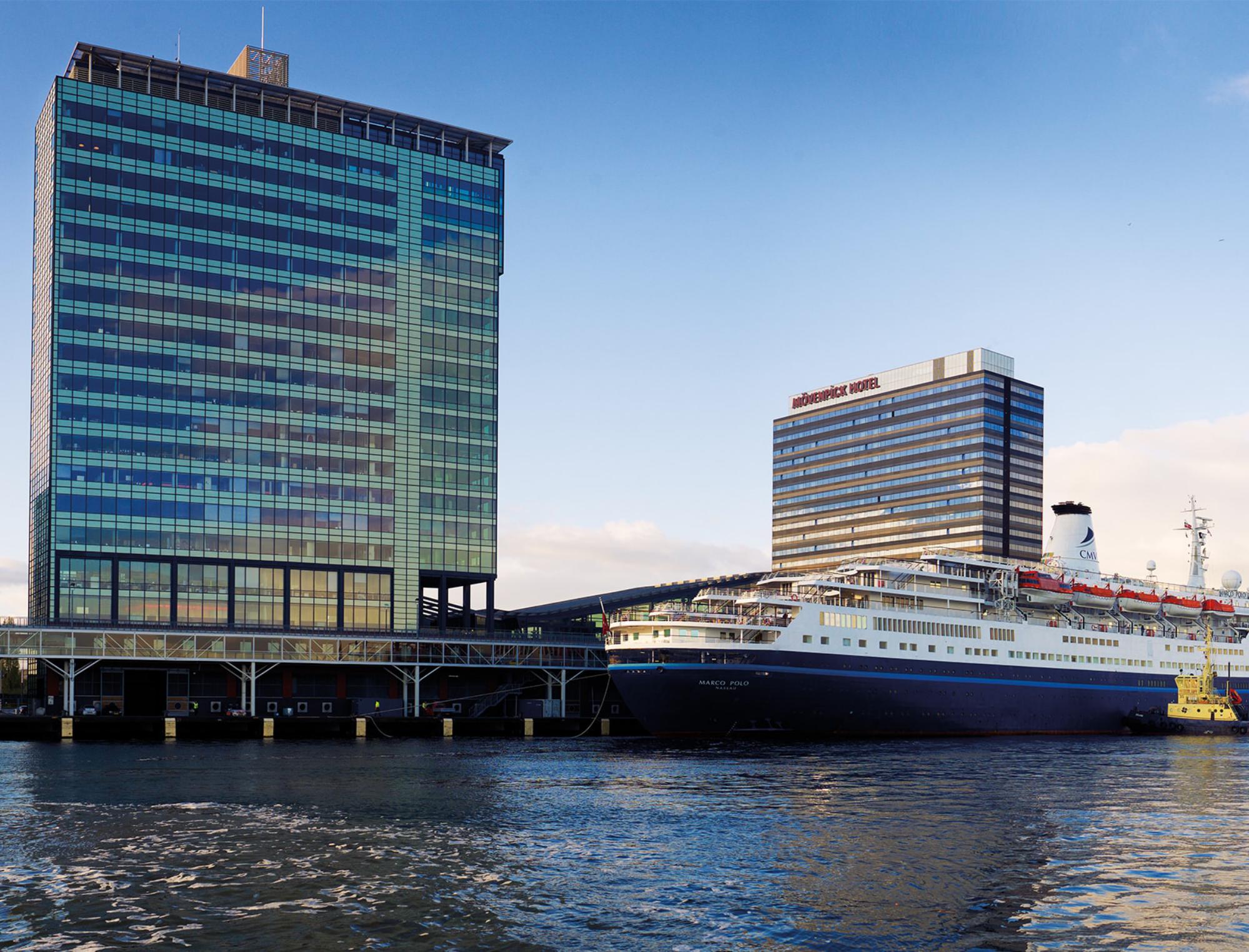 Click to view the virtual tour
Reviews about this office space
What do our customers say about Piet Heinkade 55
12 December 2016
Perfect, prima locatie mbt onze wensen. En zeer hartelijke ontvangst cq. Bezichtiging
08 May 2016
Gave ruimte, uitzicht top, over het Ij, voor ons net iets te corporate
02 December 2015
Zowel flexplekken in de vorm van abonnementen, als vaste ruimtes. Super gelegen, achter het station, en met het abonnement ook nog de mogelijkheid om elders in de stad gebruik van ruimtes te maken.
Add new comment