This office has several meeting rooms which you can use as a tenant.
This office is 24/7 accessible
In this office it is possible to scale up and down. This means that you can purchase more office space as you grow. It is often possible to scale up and down per month.
About this office on Radarweg 29
Full office space available with flexible contracts, situated in the Millennium Tower. The tower is an absolute icon in the business disctrict of Amsterdam Sloterdijk. The building has 26 floors, is almost 100 meters high and thus is one of the five tallest buildings in Amsterdam. The building has a modern stylish décor and there is a very pleasant working atmosphere. On the ground floor of the building you will find a  large restaurant where tenants can enjoy a lunch with employees, visitors or customers. There is also an indoor gym located on the ground floor. Tenants have free use of the gym.
Address
Radarweg 29
1043 NX Amsterdam
This location provides office space with a fully functioning infrastructure, including I.T. and telephone services, furniture, utilities, etc. You are therefore able to move in immediately. You pay per person / desk on a monthly basis including costs such as heating, electricity, insurance etc. You can rent space for any period from one month to several years. Additional services such as meeting room rental, secretarial services, photocopying and I.T. assistance are usually available at extra cost. In addition to a fixed-term contract, you can also rent on a monthly basis and leave without notice or fine.
Services
What kind of services can I expect from this office?
Parking
Where to leave your car?
On private property or garage
Facilities
What makes this office space so special?
Accessibility
How to get to this office space.
Subway Amsterdam Centraal [ 1 hour 12 mins walk ]
Train Amsterdam Sloterdijk [ 11 mins walk ]
Bus Amsterdam Centraal [ 1 hour 12 mins walk ]
The Neighbourhood of Radarweg 29
All in's and out's about the area.
Several large companies are located in the vicinity of this office space, such as KPN, UPC, the Inland Revenue and the Telegraaf. The upper twelve floors of the building are occupied by Reed Elsevier. The office is situated at a highly visible location on a junction of the A5 and A10 roads. This location is ideal for entrepreneurs who want to radiate quality, as the exterior as well as the interior of the building are exceptional.
The office building is located directly on the A5 and A10, making access by car very convenient. You can park in the garage under the building, there is a parking ratio of 1: 104 m2. The Amsterdam Sloterdijk Railway Station is about 500 meters away, from here you can travel into  Amsterdam or to locations outside the city.
Look around the office.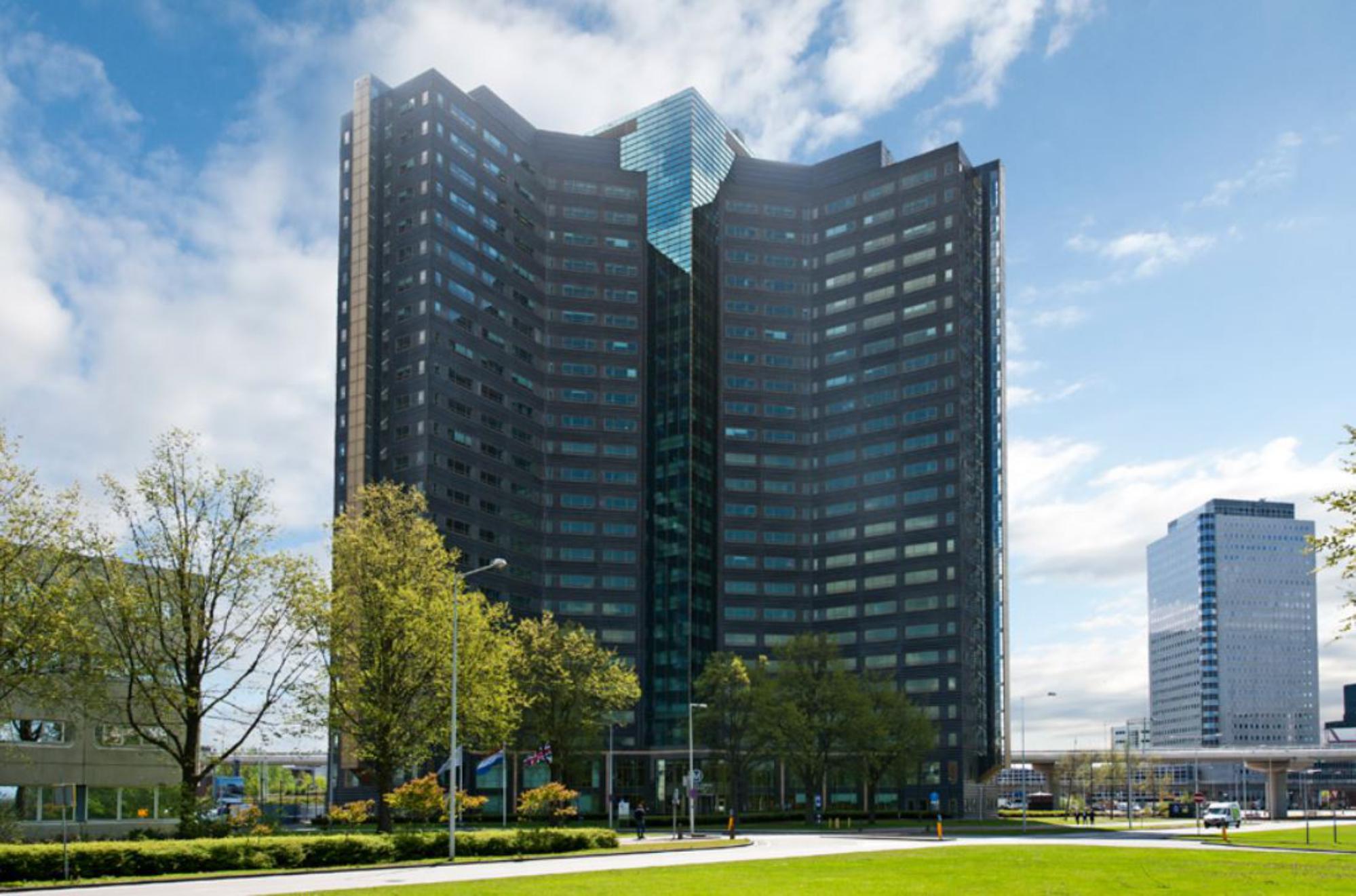 Click to view the virtual tour
Reviews about this office space
What do our customers say about Radarweg 29
Add new comment