This office is 24/7 accessible
This office has high-speed fiber optic internet. 
In this office it is possible to scale up and down. This means that you can purchase more office space as you grow. It is often possible to scale up and down per month.
Address
Amstel 62
1017 AC Amsterdam
Empty space | Conventional
This location offers conventional options. This means the renting of office space directly from the landlord of the building. Internally, the space can be used according to your own wishes (possibly with permission of the landlord). You will need to manage and maintain all facilities, e.g. arranging space planning and furnishing, I.T. and telephone systems, furniture, cleaning, energy bills and service costs. Conventional office space is rented for a price per square meter per year.
Services
What kind of services can I expect from this office?
Parking
Where to leave your car?
Facilities
What makes this office space so special?
Accessibility
How to get to this office space.
Subway Amsterdam Centraal [ 21 mins walk ]
Train Amsterdam Centraal [ 21 mins walk ]
Bus Amsterdam Centraal [ 21 mins walk ]
Look around the office.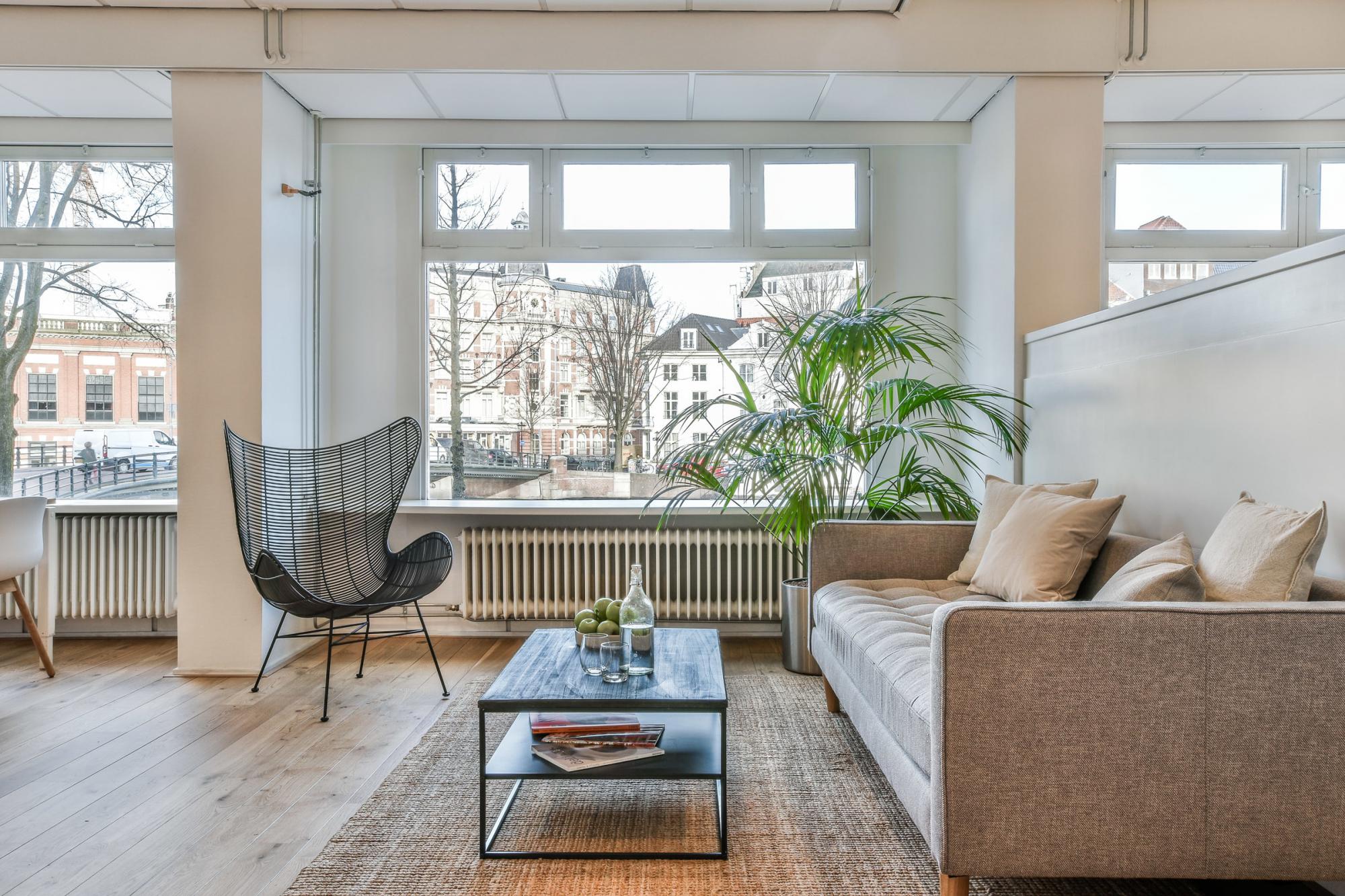 Click to view the virtual tour
Reviews about this office space
What do our customers say about Amstel 62
23 November 2018
Prima begeleiding door Flexas, het was niet wat ik zocht maar het is een mooie ruimte op een toplocatie, helaas 2 hoog en voor mijn werkzaamheden niet van toepassing.
06 March 2018
Het is een oud gebouw, met weinig charme. Interieur is verouderd. De te verhuren ruimte heeft geen ramen en heeft een laag systeemplafond zonder meubilair. De jongeman die mij rondleidde was eerlijk, vriendelijk en behulpzaam.
13 September 2017
Top locatie!!! Goed onderhouden pand met vriendelijke mede huurders.
26 April 2017
The room is big and nice, however, it locates on the fourth floor with out lift. Additionally, there is no meeting room in the building.
28 November 2016
Aardige ontvangst, goede rondleiding. Vindt alleen de prijs / kwaliteit niet in balans.
08 August 2016
The office we found through Flexas is perfect, and we're very satisfied with the result. Flexas was very helpful and communicative throughout the entire process.
26 May 2016
Leuke ruimte met veel potentieel in de nabije toekomst. Helaas is er geen vergaderruimte die (op regelmatige basis) hele dagen gebruikt kan worden en dus niet aan onze wensen voldoet.
19 May 2016
Toplocatie, veel reuring, mooie ruimte, echt een match!
03 February 2016
Mooie locatie aan de Amstel met ingerichte kantoorruimte en werkplekken.
19 January 2016
Mooi pand, zeer professionele uitstraling, heel licht en goede afwerking. Zowel de flexplekken als de kantoorruimtes zijn heel netjes en ze hebben ook nog een ruimte voor meetings.
15 September 2021
Leuk kantoor voor mooie prijs. Fijne locatie ook.
Add new comment