This office has a customer-friendly reception that welcomes your customers well and gives them a cup of coffee in advance.
This office has several meeting rooms which you can use as a tenant.
This office is 24/7 accessible
This office has high-speed fiber optic internet. 
In this office it is possible to scale up and down. This means that you can purchase more office space as you grow. It is often possible to scale up and down per month.
About this office on Nieuwezijds Voorburgwal 296
The offices are located in two monumental buildings on the Nieuwezijds Voorburgwal, between the Spui and the Dam. The offices have been tightly renovated and can be occupied immediately. The offices are equipped with neat carpeting, smooth plastered walls and recessed lighting. The Nieuwezijds Voorburgwal is located in the centre of Amsterdam near Amsterdam Central Station, the Spui, the Kalverstraat and the Jordaan. There are also various offices, shops, restaurants, cafes such as Dante and Hoppe and hotels such as the recently completed five star hotel 'W'. Each floor has approximately 2 office rooms, a private toilet and a pantry. Communal entrance through the central hall. The floors can be reached via the elevator. Storage and/or a bicycle shed is possible via a separate outside door.
Address
Nieuwezijds Voorburgwal 296
1012 RT Amsterdam
This location provides office space with a fully functioning infrastructure, including I.T. and telephone services, furniture, utilities, etc. You are therefore able to move in immediately. You pay per person / desk on a monthly basis including costs such as heating, electricity, insurance etc. You can rent space for any period from one month to several years. Additional services such as meeting room rental, secretarial services, photocopying and I.T. assistance are usually available at extra cost. In addition to a fixed-term contract, you can also rent on a monthly basis and leave without notice or fine.
Services
What kind of services can I expect from this office?
Parking
Where to leave your car?
On private property or garage
Facilities
What makes this office space so special?
Accessibility
How to get to this office space.
Subway Amsterdam Centraal [ 17 mins walk ]
Train Amsterdam Centraal [ 17 mins walk ]
Bus Amsterdam Centraal [ 17 mins walk ]
The Neighbourhood of Nieuwezijds Voorburgwal 296
All in's and out's about the area.
The accessibility of this office space in Amsterdam is very good. The motorway can be reached via the Rozengracht and Piet Heijnkade access roads. There are also various bus and tram connections in front of the door with direct connections to the NS railway stations. Parking is possible on the public road as well as in various covered parking garages nearby. 
Look around the office.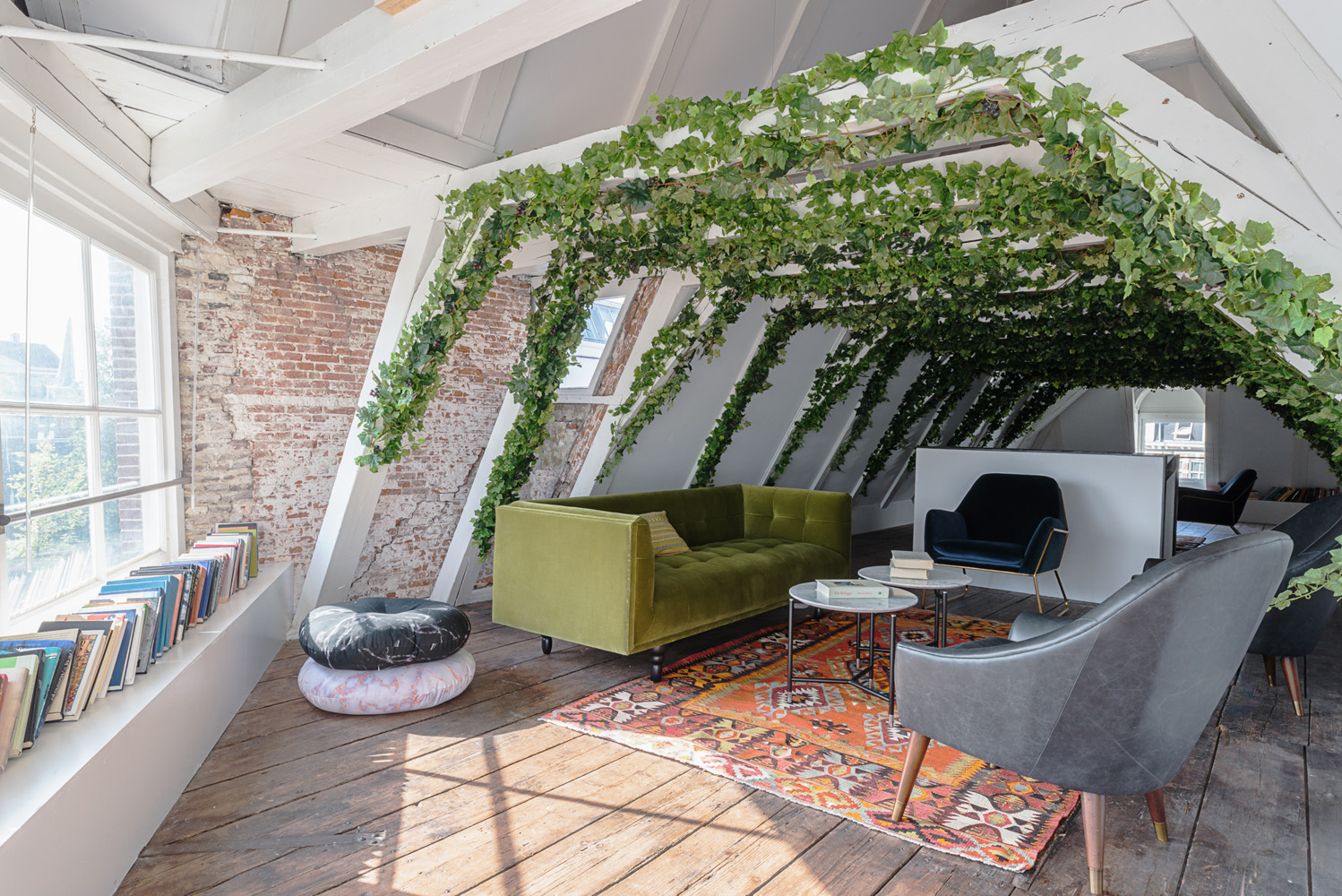 Click to view the virtual tour
Reviews about this office space
What do our customers say about Nieuwezijds Voorburgwal 296
19 September 2018
Mooie plannen, goed afgewerkte en schone kantoren en goede voorzieningen. So far so good!
Add new comment